This post contains affiliate links, so if you click on them and make a purchase, I may make a small commission at no cost to you.
As a child, summer was probably one of my favorite times of the year (second to Christmas, of course). I enjoyed doing whatever I wanted, and I also got to swim at some fun swim meets. For a while, our family also had a tradition of renting a lake house for a period of time in the summer. We enjoyed lots of fishing and swimming while we were there! Thus, summer has a lot of nostalgia for me, and I find it to be a great time to create some fun family traditions (such as vacations or activities that you do together). In addition, kids may find summer boring at times, so I wanted to create a list of activities that can help build family traditions and fight boredom!
List of Kids' Summer Activities to Fight Summer Boredom
1.Go for a walk
2.Read a book
You can get a subscription box that will send age-appropriate books for your child, so they can never get bored with the books they have! 🙂
For every box you buy from this company, they will donate to a child in need.
3.Visit the zoo
4,Play at a splashpad
5.Try a kids subscription box
Green Kids Crafts have a subscription box that comes with up to 6 science and art kits, as well as an activity magazine and achievement badges. They do have different subscription boxes for children of different ages.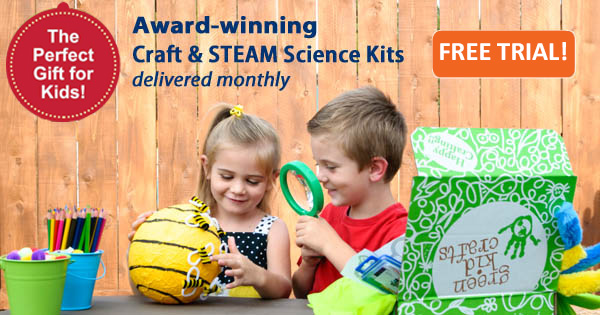 6.Play dress-up
Here's a deal from a great company known as Little Adventures. They have costumes for both girls and boys, so there are plenty of options to play dress-up!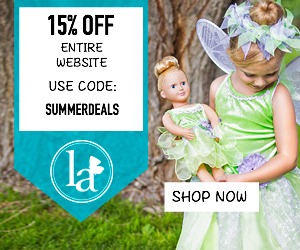 7.Go swimming
Or learn to swim!
8.Do a craft
You can find some wonderful summer craft ideas here.
9.Play a game as a family
If you want to go all out, find some great DIY yard games here.
10.Make smores
I fondly remember my childhood summers at the lake making smores!
11.Catch fireflies
It seems like some places have more of these than others, so this one may depend on where you live. If you do have them, grab a mason jar and go catch them!
12.Visit a beach
Or if you can't, you can also find great outdoor water slides, small kiddie pools, or water tables through amazon.The one below is for younger kids, but there are lots of options for older kids as well!
13.Go camping
You can find some great tips for taking kids camping here.
14.Go Fishing
15.See a movie or watch a movie at home. 
This article offers some great ideas for summer movies for kids!
16.Have a picnic
There are actually some benefits to doing this as a family. Click here to find out more!
17.Learn something new
This can consist of learning to swim, paint, draw, craft, fish, play an instrument,  etc. There are lots of possibilities!
18.Stargazing
My daughter loves looking at the stars. Grab a blanket, lay on the grass, and enjoy the stars!
19.Build a fort inside
20.Build a castle with blocks
21.Ride a bike
22.Plant flowers or vegetables.
I'll be the first to tell you I don't know the first thing about gardening. But, I have bought some flowers and have had my daughter help water them. Lol, if you want to do more than that though, here's a useful source that offers some great tips- Tips for Gardening with Kids
23.Make ice cream, snow cones, or slushies!
Need an ice cream recipe? Click here.
24.Paint a picture.
25.Play with sidewalk chalk.
26.Run through a sprinkler (one of my favorites as a kid!). 
27.Do a summer sport. 
I swam… go figure! 🙂
28.Play on a slip and slide!
29.For younger kids, try a sensory bin such as this one.
30.Try a rainbow soda geyser!
You can find instructions here.
31.Try an activity workbook
Visit this link
This is a blogger friend's workbook, and it's got an amazing number of crafts, activities, recipes, etc that you can with your child. There's literally something for every day of summer! So, when kids say that they are bored, refer to this!
Final Thoughts
I hope these ideas help you and your kids for summer boredom. Summer is great for making new memories and developing new family traditions! Enjoy it!
Like this post? Please pin it or share! Also, don't forget to subscribe to my blog (go to the Newsletter tab on the main page) in order to get access to freebies!
Follow me on social media: